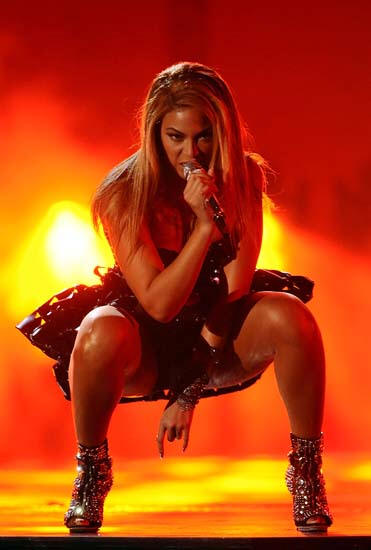 SHHHHHHH….A PEEK BEHIND THE SATANIC SYMBOLIC HAND GESTURES AND TATTOOS: CLONES, MIND CONTROL AND SECRET DNA BANKS
If you want to make it big in hollywood, nowadays… you gotta sleep with some ugly old fat dude or several… possibly attend the cloning centre… watch a few babies get sacrificed, and eventually kill or torture someone… eventually you will sit in the special chair with the electrodes… this chair can give you superhuman abilities…. abilities to memorize lyrics, dance moves, never get tired, do countless interviews, videos, appearances… and of course, the perks of magazine covers and special promotions… the money people can count on you because they've already watched/filmed you at the cloning centre, and have seen you fuck a goat.
It's a place where sadness is fun…. watching clones get tortured is extra fun, because you can convince yourself they are less than human, and give them drugs so that they feel no pain, and it's soooo real.
You the reader… your dna is already collected at birth and sent to the dna bank which is contains records of living and dead… all they need is one cell to do this… this is why egyptians mummified themselves… all you would need is one cell to be preserved, and you could come back… this will explain egyptian hollywood connections.
Imagine being able to combine the genes of the most charismatic and talented people throughout history… create a clone from several of these beings, into special hollywood hybrids, who now the masses worship.
Celebrities who often have giant egos, want to be cool by continually being sadistic… they will engage in "acting" at these cloning centres in between the child gladiator battles to the death… the more you can mesmorize/hypnotize with your singing/dancing/acting skills, you will be respected and even worshipped at these gatherings… false idols.
The orgies are extra fun… because you can order up just like a menu…. 10 Megan foxes and a couple of Lindsay Lohans, for a price… it's a price many can afford….it's a perk you can offer a world leader, whom you want to control.
Some celebrities are made examples of if they get too big for their britches and try to stop any of this… so most of them will be very "shhhhh"…..Tila Tequila (who is a heroine to hollywood for blogging about "the others", comes to mind as an example from an outsider, who was once given a glimpse inside something very very bad)… research her story.
Many celebrities get off on hanging with politicians at the cloning centre… it's almost like sharing world power…. and oddly enough, many politicians will be given the codes of any mind controlled celebrity or clone… to use at will for whatever they desire…
In this luciferian culture, often parents will bring their children for early torture…. it's seen as an honour, because that's how you rise up in the ranks… the mind control is BIG. Please research the defunct tv series "The Dollhouse"… these houses exist all over the world.
Hollywood is now a zany circus of humans and clones… where humans will engage in the clone trade… if you're very very good for satan, you might get a clone for a wife… she will be programmed to your specifications.
Old rich fat and ugly dudes with small penises, who drink blood, will often have beautiful wives…. those wives will at times, will come from the cloning centres or the programming centre. Politicians sometimes get these clones as a 'perk from the job'… it's extra security… after all, you can't just trust anyone… this is a world, where no one trusts the other, and thus, must use any devious way to keep the evil going. The mind control is highly refined… many people don't realize just how far it's gone…
People from history who have charisma, or the ability to control the masses…. think of julius caesar, or hitler, will be cloned from a gene-splicing program, where they can combine the dna of a marilyn monroe, with the dna of a madonna, and give you your latest academy award winning "artist" that the masses will be trained to love/hate depending on how that "artist" is designed to mesmorize the masses.
Some organizations like scientology may be into cloning… why is controlled clone tom cruise's daughter's name, Suri? (Short for Surrogate).
Many celebrities even the young ones, now have "dead eyes"… these are either the eyes of a human who has seen too much, or they are clones… clones do walk amongst us without a human soul… how many Lindsay Lohans or versions of Vladimir Putin, do you need to see before you accept that this is happening?
Some celebrities are switched outright over night… with slightly different head shapes, faces, noses… Research Eddie Murphy, Paul McCartney, Lindsay Lohan… different skin colour even… no clone is exactly like the original.
Some celebrities will appear to the have the fountain of youth… it's because updated versions of them will be released to the public… often the cover is that a celebrity will go to a clinic for substance abuse… one version goes in, and another version comes out.
Thank you for shining Light on this matter of worldly importance. If you are involved and would like to break free, it is possible WITH God and Sananda
Many people who have experienced these activities, are trained from birth, that bad is good… and good is bad… freedom is slavery, and slavery is freedom… etc…  it may have appeared to have been logical, but with all planetary veils being lifted… this whole "false idol" period for humanity, is coming to a complete halt.
May White Light surround us all, may all walk free… may we all live with peace in our hearts… and may we have the power and strength to overcome all odds and all illusions… on this planet we learn powerful ways within, we can forgive and move on to the reaaaal good stuff… keep attracting loving extraterrestrial visitation, and watch the skies.
PS…. watch for the tricks